Secretary elected as Southern Africa Regional Representative of SoCATT
At the Annual General Meeting of the Society of Clerks at the Table (SoCATT) which took place on Friday, 12 November 2021, in Abuja, Nigeria, the Secretary to the WCPP, Mr Romeo Adams, was nominated and accepted to serve for a three-year term as the Southern-Africa Regional representative for SoCATT.
This implies that Mr Adams represents the Clerks/Secretaries from the parliaments of Eswathini, Lesotho, Namibia, and South Africa.
The Society of Clerks-at-the-Table (SoCATT) in Commonwealth parliaments exists to provide a means by which the parliamentary practices of various legislative chambers of the Commonwealth may be made more accessible to Clerks/Secretaries.
SoCATT is an organ of the Commonwealth Parliamentary Association (CPA) Africa Region and it operates within the framework of the CPA Africa Region Constitution. The society's affairs are managed by a steering committee which reports and accounts to the CPA Africa Region and the Annual General Meeting of SoCATT which takes place annually.
Image: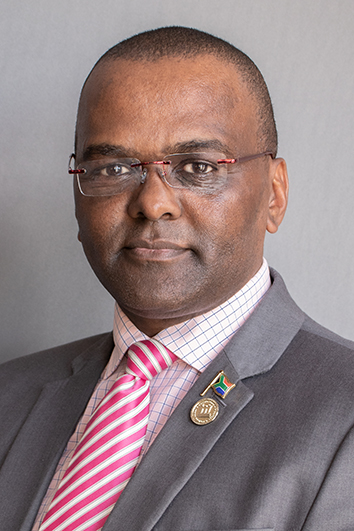 Feature on Home Page Carousel: