Cayla Murray and Christopher Fry sworn in as Members
Earlier today, during a small ceremony, Honourable Deputy Speaker Beverley Schäfer, presided over the swearing-in of Ms Cayla Murray and Mr Christopher Fry as the newest Members of the Western Cape Provincial Parliament (WCPP).
Honourables Murray and Fry are filling the vacancies left by Honourables Albert Fritz and Debbie Schäfer.
"I am honoured and excited to welcome these two new Members to the WCPP. It is significant that the WCPP, during this Women's Month, welcomes Honourable Murray as its youngest female Member. She forms part of a number of recent appointments of young Members, including Honourable Deidré Baartman and Honourable Daylin Mitchell, the Minister for Mobility," says Deputy Speaker Beverley Schäfer. Honourable Fry comes from National Parliament and brings with him experience at both local and national levels.
The Chief Whip of the Majority Party, Honourable Lorraine Botha, welcomes the two new Members saying that the Democratic Alliance is now back at full complement in the WCPP and will further enhance the work performed by the standing committees.
Image: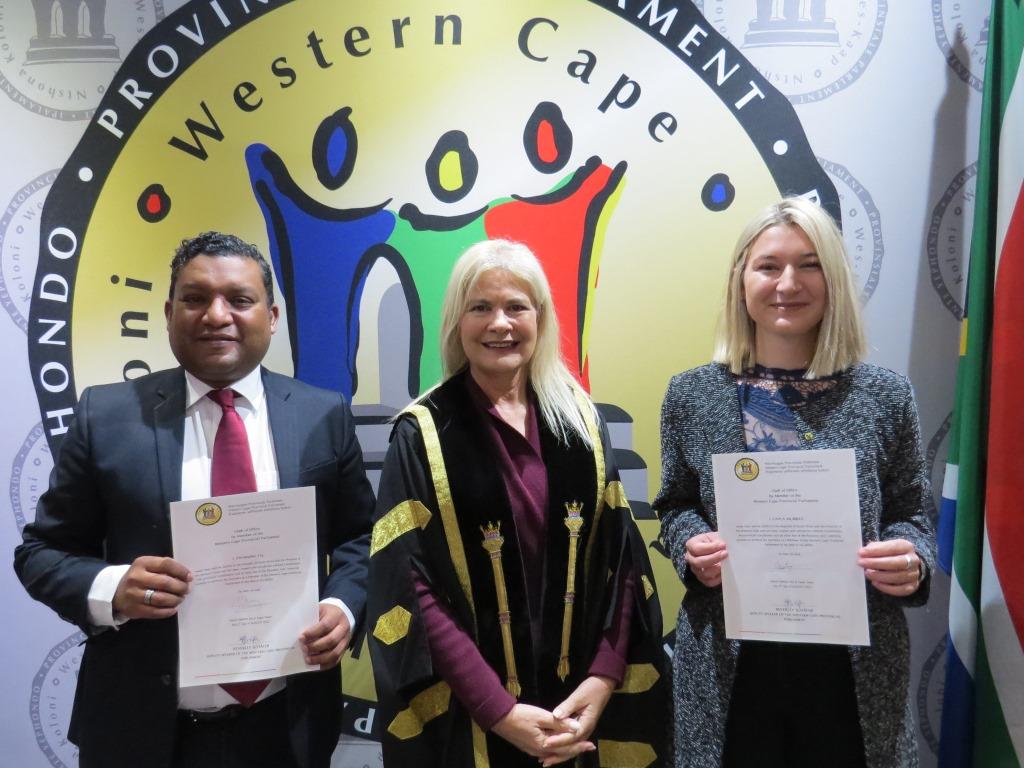 Feature on Home Page Carousel: