New Western Cape permanent delegate to the NCOP
Hon Okkie (Ockert) Terblanche was appointed as permanent Western Cape delegate to the National Council of Provinces (NCOP), representing the Democratic Alliance. The motion was moved by Chief Whip of the Majority Party, Hon Mark Wiley, at the Sitting of Western Cape Provincial Parliament on 15 October. Hon Terblanche will subsequently be sworn in by the NCOP at a future sitting of the House.
The NCOP is constituted to ensure that provinces are given an effective voice in the national legislative process. It consists of nine provincial delegations, i.e. a delegation for each of the nine provinces. A delegation consists of six permanent delegates and four special delegates.
To read more about the role, constitution and the WCPP delegates to the NCOP, click here.
Image: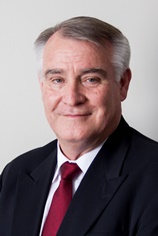 Feature on Home Page Carousel: