Public hearings on abalone poaching
The Standing Committee on Economic Opportunities, Tourism and Agriculture will conduct a series of public hearings focusing on the impact of abalone poaching on small-scale fishing communities in the Western Cape.
These public hearings will be conducted in accordance with the national Constitution and the Constitution of the Western Cape. The purpose of the hearings is to form a better understanding of the extent of the socio-economic challenges experienced by small-scale fishing communities as a result of abalone poaching. The committee hopes to find solutions with stakeholders and community members to address the impact that abalone poaching has on these communities.
The public hearings will be held as follows:
Date

Venue

Time

Friday, 3 February 2017

Dial Rock Community Hall, Albatros Street, Saldanha Bay

09:00 to 13:00

Wednesday, 8 February 2017

Gansbaai Tourism Hall,
Main Road, Gansbaai

09:00 to 13:00

Friday, 24 February 2017

Chamber, 6th Floor,
Provincial Legislature Building, 7 Wale Street, Cape Town

11:00 to 16:00
Interested persons and organisations are invited to attend and to participate in the public hearings. For enquiries or to submit written submissions and to request to make verbal presentations on such submissions, please contact the standing committee's coordinator, Ms Zaheedah Adams (Tel 021 487 1641 or Email zadams@wcpp.gov.za). Submissions and requests for presentations must be received at least three days before the date of the specific public hearing.
Proof of identity (identity document or driver's licence) is required to gain access to the Provincial Legislature Building for the hearing on Friday 10 February 2017.
Enquiries: Hon Beverley Schäfer, Chairperson of the Standing Committee on Economic Opportunities, Tourism and Agriculture, Tel 021 487 1991, Cell 083 598 3676 or Email bschafer@wcpp.gov.za.
Image: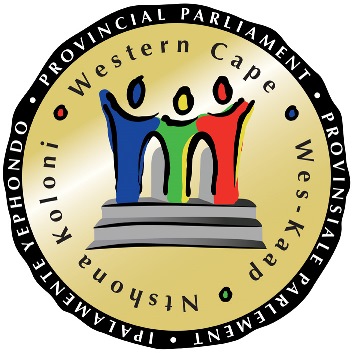 Feature on Home Page Carousel: