Have your say at public hearings on the Western Cape Housing Development Amendment Bill
The Standing Committee on Human Settlements invites stakeholders, interested persons and organisations to
attend public hearings and to make written submissions on the Western Cape Housing Development Amendment Bill [B 2–2017].
The purpose of the amendment bill is to provide for immovable assets to be acquired or disposed of for the purpose of housing development; to disestablish the Western Cape Housing Development Fund established by section 13 of the act; and to provide for matters incidental thereto.
Interested persons and organisations are encouraged to attend and participate in the public hearings and to submit any written input on the amendment bill to the standing committee for consideration. Please indicate whether you would like to make a verbal presentation on your submission.
Electronic copies of the Western Cape Housing Development Amendment Bill [B 2–2017] is available here and the Western Cape Housing Development Act [Act 6 of 1999] is available here.
If you require any further information on the public participation process in preparation for these public hearings, please contact Mr Chris Ferndale, Manager: Public Education and Outreach, Tel 021 487 1695, Fax 021 487 1697 or by Email cferndale@wcpp.gov.za.
The programme for the public hearings is as follows:
DATE

TIME

VENUE

AREA

Tuesday

19 September 2017

17:00–19:00

Banquet Hall, 71 York Street

George

Tuesday

26 September 2017

17:30–19:30

Dial Rock Community Hall, Camp Street

Saldanha Bay

Friday

29 September 2017

14:00–16:00

Chamber, sixth floor, Provincial Legislature Building, 7 Wale Street

Cape Town
Proof of identity (identity card, identity document or driver's licence) is required to gain access to the Provincial Legislature Building for the Cape Town public hearing.
For enquiries or to request a copy of the amendment bill, contact the Committee Coordinator, Ms Shumeeze Jones, Tel 021 487 1686, Fax: 021 487 1685 or Email sjones@wcpp.gov.za. All written submissions can also be sent to the Committee Coordinator or hand delivered/posted for her attention: Western Cape Provincial Parliament, Fourth Floor, 7 Wale Street, Cape Town, 8000.
Image: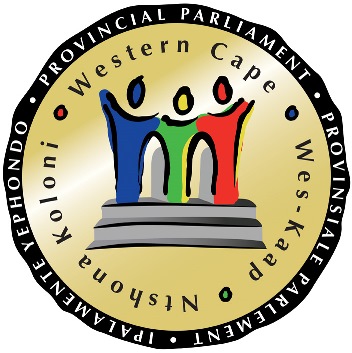 Feature on Home Page Carousel: