Gifts for Rocklands Educare Crèche
Premier Alan Winde, Western Cape Speaker Masizole Mnqasela and Social Development Minister Sharna Fernandez today visited the Rocklands Educare crèche to hand out gifts to the children and teachers.
The crèche is housed in the Rocklands Civic Centre, where the Opening of Parliament and the State of the Province Address were held last month.
Speaker Mnqasela said: "Hosting the Opening of the Provincial Parliament and the Premier's State of the Province Address in Rocklands was historic because it was the first time we hosted the event in one of our communities. Our return today was to thank those using the Civic Centre on a daily basis for allowing us into their space."
The children and teachers received goodie bags. Premier Winde, the Speaker and Minister Fernandez were in turn treated to a musical and dance performance by the children.
Premier Winde said: "The crèche was very kind in accommodating us in their space for the event and we wanted to give them a token of our appreciation. The kids are still small but maybe one of them was inspired and, perhaps a future Premier or a future Speaker is sitting in the Rocklands Educare today."
Early Childhood Development (ECD) falls under the Department of Social Development in the Western Cape and Minister Fernandez committed to continuing to engage on matters of importance in ECD.
Image: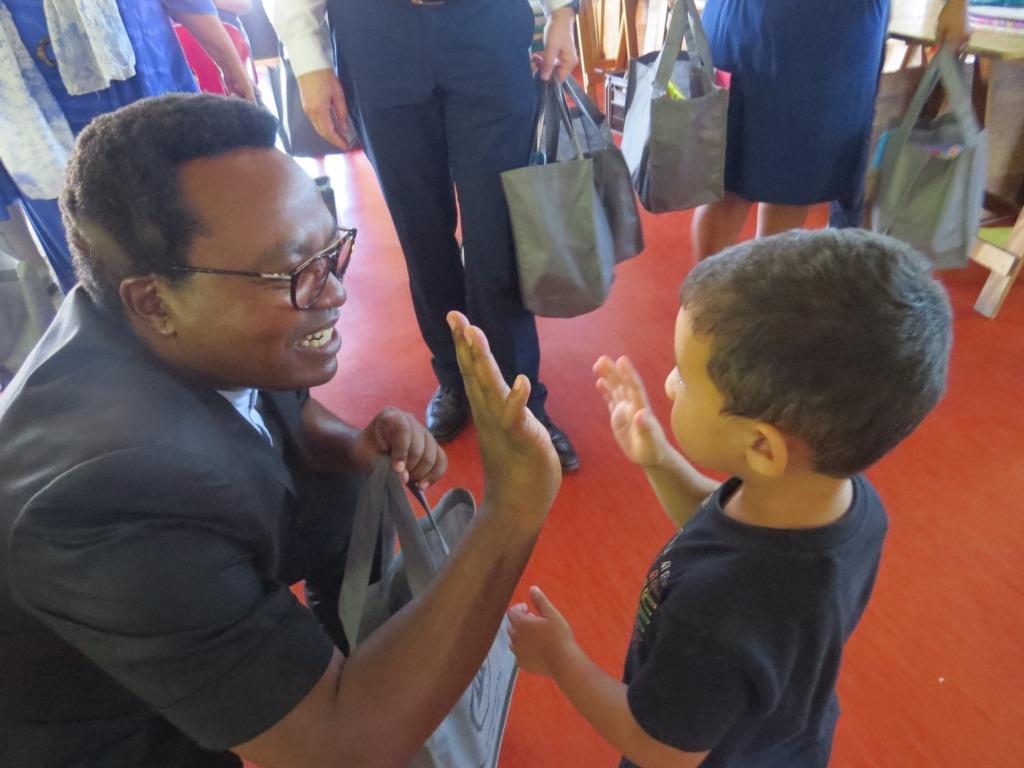 Feature on Home Page Carousel: